Trash to Treasures: The Sculptures of Dave Thompson is the current exhibit showing at the Spring Preserve until May 20th 2012.  Found-object artist Dave Thompson uses primarily discarded metal, recycling it and transforming it into mythical creatures and other other worldly creations.
Mr. Thompson's works are seamlessly incorporated into the natural landscape of the Preserve and concentrated among the gardens and the paths leading towards the gardens.  At the entryway to the Preserve one is met with a large tree made using recycled metal, old pots, pans and teapots as well as wine bottles filled with bright colored liquids.
As you continue down the pathways there are cleverly placed long horn sheep made from old machine and car parts along the boulders seemingly in their natural habitat.  Turtles, squirrels and frogs are at home among and on the rocks and desert landscape.  These whimsical creations are delightful to observe and I enjoyed the bright colors of some of his works contrasted with the rusty uniform color of others.  Further in the garden among the marshlands are his mermaid sculpture titled: Misty, whose hair is even made of long metal strands.  My children particularly delighted in the various dragons such as: Sabretooth Dragon, Hissie Dragon.  These brightly colored dragons pop out among the desert landscape.
Dave Thompson did not train as an artist but rather worked as a welder who stumbled upon his talent while working on a welding project which required him to curve and manipulate the medium.  Having picked up a scrap pipe to work with and practice bending it took on a life of its own and he ended up creating his first dragon.  Impressed with the way in which his piece took on a life of its own he began creating more art.  He entered a metal sculpture into an anual Las Vegas contest for 'Best Scarecrow' and his sculpture Skara Bajevers won first place, he has since won several times.  The positive feedback he received from so many people resulted in Mr. Thompson dedicating more time to his art which he now does full time.  His work has shown at the Whitney Library Gallery and he is the first artist to kick off the Spring Preserve Garden Artist series.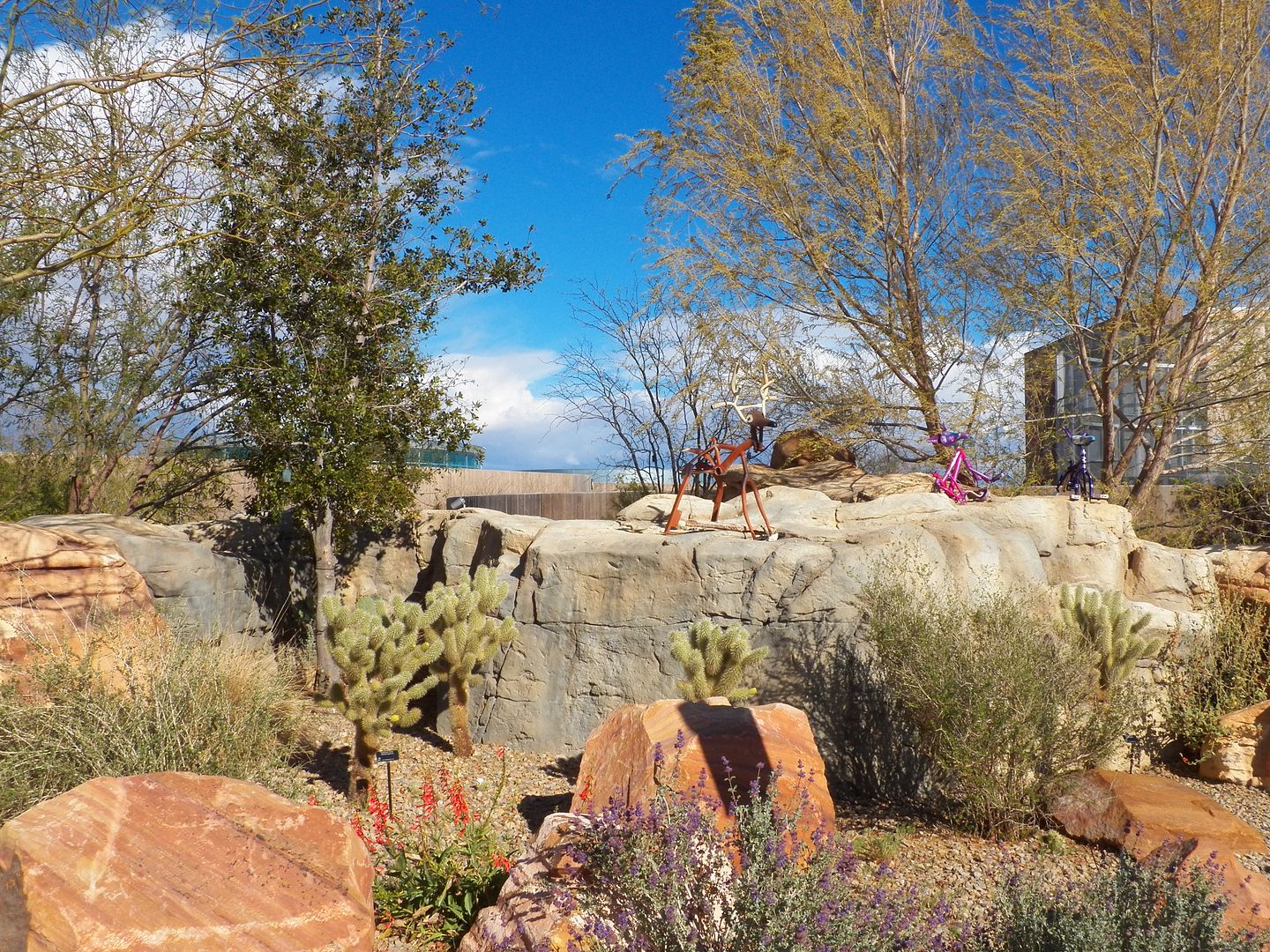 Visit the Springs Preserve
333 S. Valley View Blvd. at US 95
Open Daily From 10 a.m. to 6 p.m.